As a Network, we want to empower, through the Junior Enterprise concept, students capable and committed to generate a relevant impact, and by this, we mean that we want to enhance the development, to give tools to succeed to students from higher education that have the practical knowledge and the right skills – with an entrepreneurial mindset. Students willing and dedicated to this concept, with a proactive attitude towards goals and challenges. Junior Entrepreneurs are generating a relevant impact towards Academia, expanding and consolidating knowledge; a relevant impact towards the Business world, delivering high-quality talent and projects to the market; a relevant impact towards society, forming active citizens committed to a better world.
More than a purpose, we share 4 strong convictions that guide all our actions:
Together We Grow: We believe in the strength of the Network and in the power of synergies. Despite our diversity, we work together, with a common purpose, to make a relevant impact.
Entrepreneurial Mindset: We identify new opportunities and always seek new challenges. We are not afraid of innovation and new ideas – we rather embrace them, making things happen.
Meaningful Results: We work professionally with clear goals in mind for purposes we identify ourselves with. We are always committed to delivering value and go even further than what was expected.
Driven Attitude: We act value driven and with integrity to reach new heights. Our goals are ambitious, but our determination and passion are even bigger. We prefer actions to words and goals to dreams.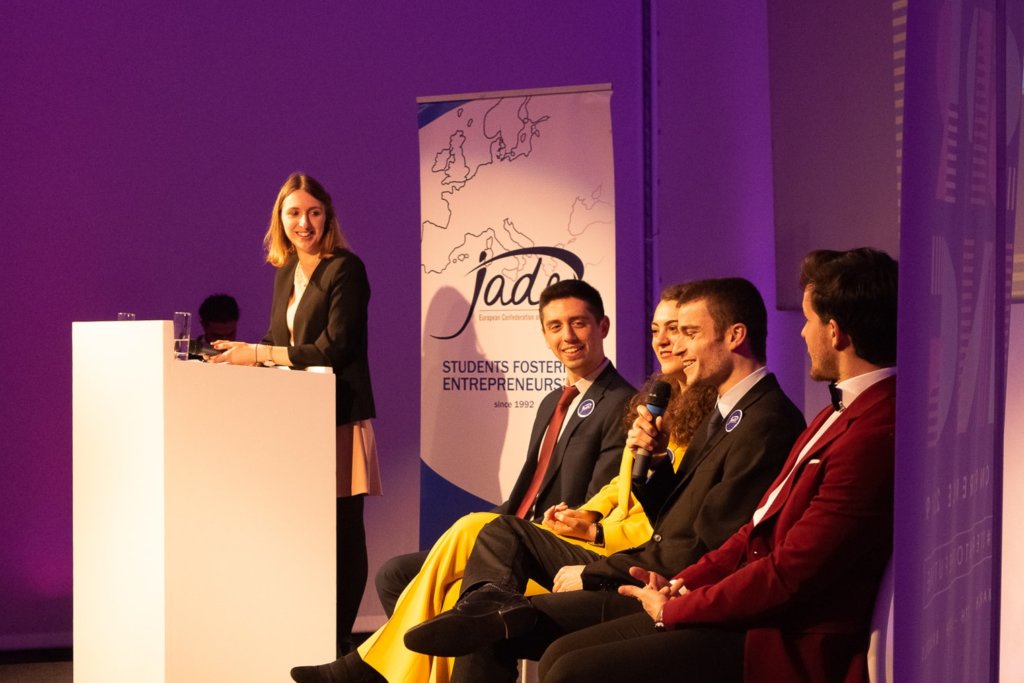 Apart from this, we have a vision and goals we want to pursue in the next strategic cycle – the destination in 2021!
We are 500 Junior Enterprises, growing together, delivering 5,750 added value projects, of which 300 in collaboration.
With the 500 Junior Enterprises, we enhance the development of our Network, improving the quality of our Junior Enterprises and pursuing sustainable enlargement activities. This is part of our Development pillar.
By delivering 5,750 added value projects, we increase our recognition in society, by delivering more projects, adding more value to the Junior Entrepreneurs and to the business world; which is part of our Recognition pillar.
By having 300 projects in collaboration we guarantee we are more connected and we work more together, as a Network, aligning roles and actively exchanging knowledge. One of the main purposes of our Integration pillar.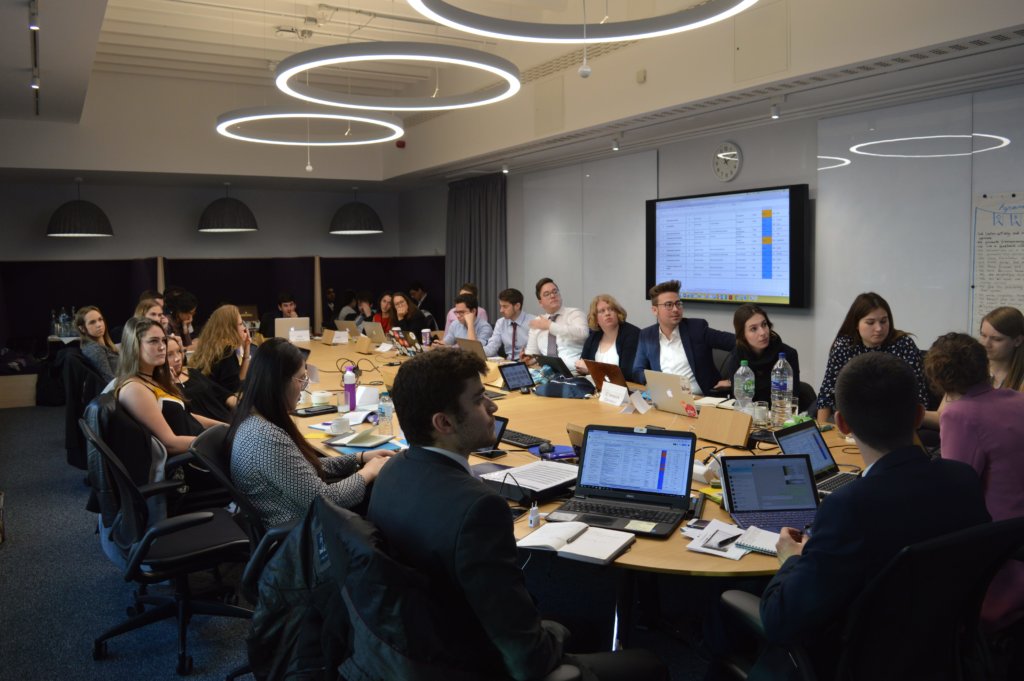 So, now that you know we have three strategic pillars, let's get to know the goals of each of them because today we are focusing on a very specific one!
Development:

Enlarge the JE concept in a sustainable way;

Ensure the quality of our Junior Enterprises and their alignment to the JE concept.
Integration:

Enhance the best practices exchange and foster synergies in the Network;

Promote a common identity in the Network;

Align the governance of the Network, maximizing our added value.
Recognition

:

Increase JE visibility towards the market, to acquire more project opportunities;

Enhance the Junior Entrepreneur experience;

Position the JE concept in society.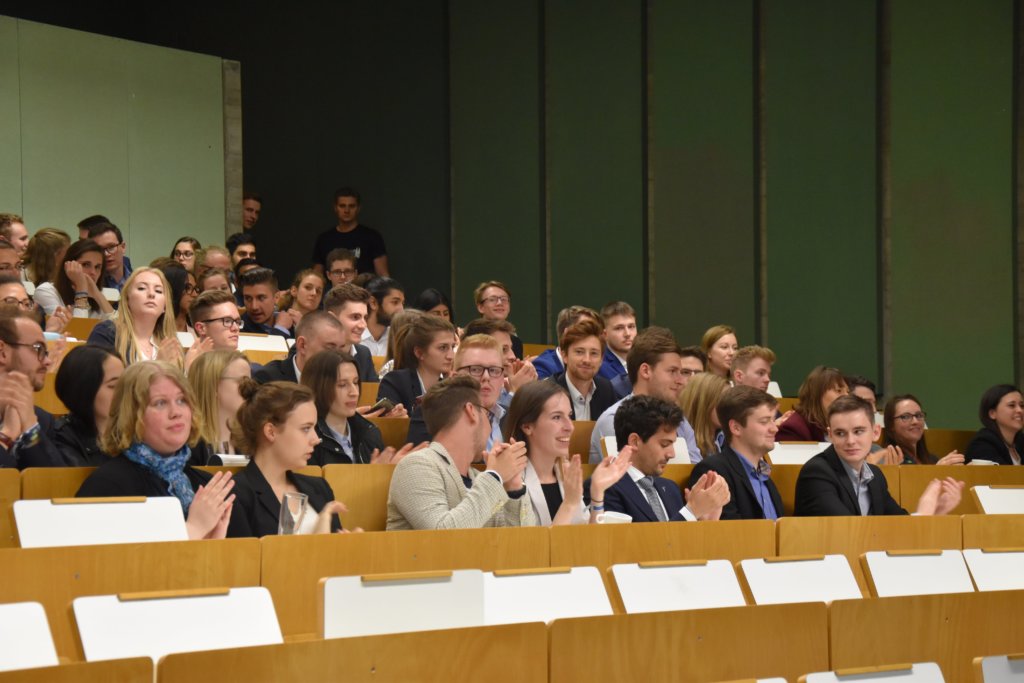 So we want to promote a common identity in the Network! What does this mean? Now that we found our common identity – through a common purpose and shared values, it is important to spread it among the Network, reinforcing our common basis as a way of integration. We will also unify the branding of the Network, as well as key messages, to reinforce a common communication that should lead us to higher visibility.
We are working on two main topics: identity alignment and communication alignment. For our Network identity we are working on the alignment of the designation – We are Junior Entrepreneurs, working on Junior Enterprises; of the Network values – where we adopt and spread the same values among the Network, having the same Junior Entrepreneur DNA; and of the branding – where want to reinforce our visibility by using the same branding, adopting the same logo by all the members, being designated "Junior Enterprises + COUNTRY". Looking at the communication alignment, we focus our communication in the Network, highlighting the JE concept, its accomplishments and JEurs as the primary content, our communication channels are designated by the Network instead of the Confederation; we also align common messages on an annual basis to be consistent with the same ideas and to promote the same values; Confederations and JEs will advertise they belong to the Network, providing a general description in their communication channels.
To achieve this goal, we are now changing JADE to Junior Enterprises Europe! The process just started at JADE May Conference and will end at Summer JADE Conference when all the members will be aligned!
Are you ready for this step into the future?!